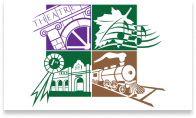 Get Cultured & Bring History to Life in Sedalia, MO
This Missouri town belongs on your bucket list
By Gennie Condit
One of the best perks of travel is getting to immerse yourself in the new and unexplored, to learn the hidden secrets and local lore that you never would have come across if it weren't for your journey. It's one of the main reasons that we travel, for culture, for history, for one-of-a-kind experiences that we can fondly look back on even as we return to the everyday humdrum of our lives.
But here's the thing. Despite what you may think, that same rich culture and history can be found far from the bright lights of big cities or crumbling ruins of the ancient world. Consider Sedalia, MO. From a mysterious cliffside castle to Americana at its finest, a weekend in Sedalia can fill that culture void without ever needing to break out your passport.
While Sedalia has plenty of lodging options, one of the most popular picks is the Hotel Bothwell. Not only will you be staying in luxury (the on-site Oak Room Lounge is the place to grab a nightcap and sip-pretty), but you'll also be staying in history. Opened in 1927, it has stayed true to its intended elegance for almost 100 years and has hosted Hollywood legends like Clint Eastwood and Bette Davis. Even President Truman made an appearance or two. Grab a bite at Hotel Bothwell's upscale Ivory Grill—the Prime Rib special is superb—and taste the legendary fare for yourself.
Of course, if you're someone who longs for grandeur, it's hard to beat an honest-to-goodness castle! Head to Bothwell Lodge State Historic Site to experience early 20th-century luxuries as you wander through the 12,000-square-foot mansion. Built by John Bothwell on a stony bluff overlooking a valley, the castle continued to grow from 1897 to 1928. It was built with ingenuity and even used a naturally existing cave to provide a form of air-conditioning. Guests can wander and wonder through 31 beautifully furnished rooms, but be sure to set aside some time for the great outdoors—the estate grounds have popular hiking and biking trails.
If you're hungry for more history (or just hungry in general), head back into town to the Lamy's Building. This historic building is now a hodgepodge of office space and apartments with the first floor dedicated to retail and restaurants. It's an extremely popular spot, and it's no wonder—greatness is in its jeans!
And now, some context for that pun—the Lamy's building, built in 1866 as E. Lamy and Sons, served as the sole manufacture of Levi's jeans for more than 50 years. As the brand became synonymous with America and its popularity soared, this building saw the creation of each and every set of jeans, those that outfitted every cowboy, hippie and movie-star alike. While the whirling of machines has gone silent, visitors can now indulge in gourmet deli offerings at Ox Horn Market or enjoy the carefully crafted and continuously rotating modern American fare at No. 5 Bistro and Bar. If you have the time, grab a cocktail and a seat at No. 5's outdoor patio. Between the outdoor games and nearby Josey Records, you'll be hard-pressed to find a happier happy hour.
Not to mention it's the cat's meow
If you're trying to pack all the sights of Sedalia into one weekend (which is why it's recommended to tack on an extra day or two), you're going to want to have a plan in place. Thankfully, Sedalia has a soft adventure all plotted out, and it is paws-itively adorable. Head to the Katy Depot to discover the Tales of Tails, the F.L.A.T Cats of Sedalia. This journey will take you around Sedalia to meet the "Fun-Loving Adventure Troupe Cats," colorful drawings and stories of cats with a special connection to their hiding spot. There are six cats in all, and each location would be well worth a visit even if you weren't busy caterwauling.
But before you head out to find those felines, while you're at the Katy Depot, swing by the gift shop to snag a souvenir and grab a free guide to Sedalia's Cultural Arts. This handy handout will take you to attractions like the Daum Museum of Contemporary Art, located on the campus of State Fair Community College. You'll find prominent names—Warhol and Chihuly among them—and a carefully curated selection of sculptures, paintings and more. Exhibitions come and go, so be sure to visit again the next time you're in town. No matter where you begin your quest on the public arts trail—another favorite is the Fairy Tree in Liberty Park—you'll be blown away by how the complexities of color, subject matter and talent are sown into the streets of Sedalia.
Traveling to a new town can feel almost intimate at times. Even while you're learning and exploring, soaking up history and grabbing onto the local culture, you're still only seeing a single snapshot of a town that will continue to grow and change. Make the most of it. Allow yourself to wander, set aside some time to pick an activity on a whim. Maybe it will take you to local boutiques. Maybe it will take you to the beloved no-frills Fitters Fifth Street Pub where you'll try their famous pizza. Maybe you'll find yourself embracing nature at a Liberty Park. But whatever it is, pay attention.
You've just had a one-of-a-kind experience in Sedalia, MO.