Spend the day (or many days) traversing the 230+ mile multi-purpose Katy Trail – be sure to keep an eye out for all the beautiful public artworks along the way!
One of the things I was most looking forward to checking out during my long weekend in Sedalia was the "Rails to Trails" Katy Trail, a 237-mile recreational trail that follows Lewis and Clark's route along the old Missouri-Kansas-Texas railroad line. The Rails to Trails conservancy is an organization with the mission to advocate legislation for safe and accessible trails; partner with federal, state, and local agencies to build trails and educate; and raise funds, plan, and protect them.
Before heading back to the Katy Depot to meet up with my guides for the day, I grabbed (arguably the best) donuts from Papa Jake's, as well as coffee and, admittedly, a second breakfast at Oxhorn Market to soak up the gorgeous Lamy's interior one more time. I also ducked into Nostalgia Vintage Apparel. You honestly have to see it to get the full experience, but I'll try my best: If you are a fan of vintage, this "shop" (more like decade-organized warehouse) MUST be on your list. From home goods and vintage threads echoing every decade to jewelry, collectors' items, and other treasures, you'll absolutely find something for everyone.
At last, I synced up with my guides, John and Doug, and suited up (pro tip — safety first! Always be sure to wear a helmet, and don't forget gloves in case the wind gets cold and some kind of eyewear to shield your eyes from debris) before hopping on the trail. We spent the next few hours leisurely winding our way about 10 miles, turning back once we'd made it to Clover Dell Park. A few must-see points of interest along the way:
The great Missouri State Fairgrounds (and campgrounds): 40 permanent architectural wonders, events, shows, and more.
Trail's End Monument: eye-catching sculptures, a refurbished drover's caboose, and tons of interactive history. Be sure to look for the phone number to call for a lively lesson in history!
Public artworks along the route: I recommend taking a couple breaks to check out the beautiful works along the trail.
Kansas City-style barbecue at Kehde's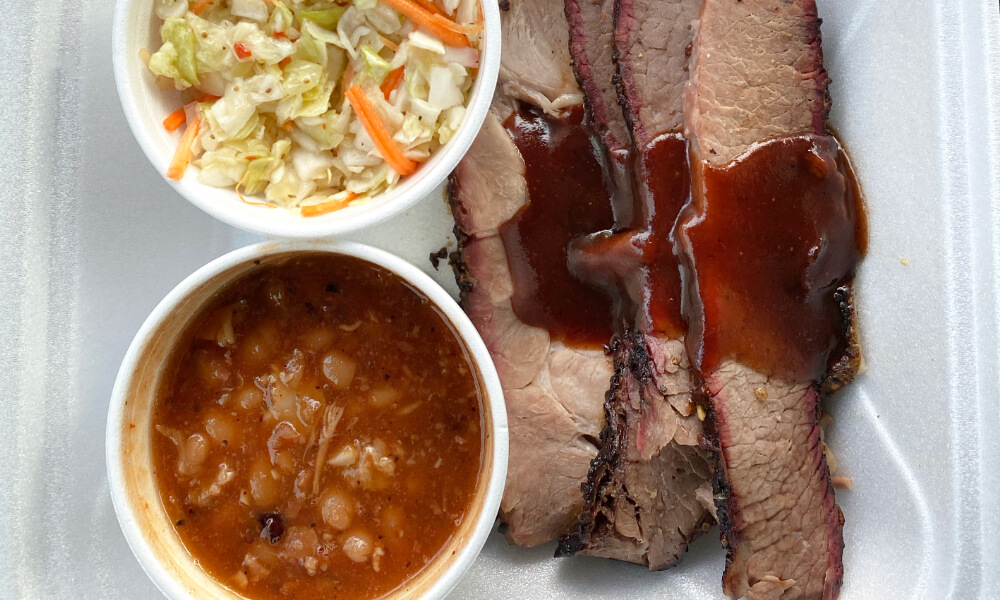 Fun fact: according to LearntoBBQ.com, there are four officially recognized styles of barbecue: Memphis, Carolina, Texas, and, of course, Kansas City. Characterized by a flavorful tomato and molasses-based sauce, Kansas City-style uses all types of meats cooked low and slow. Thanks to a recommendation from John and Doug, I ended up at Kehde's Barbeque for some curbside carryout and in-car dining. While I definitely would have preferred the other kind of car (a major draw is the vintage passenger railcar dining room), I was able to enjoy a hard-earned dinner to wrap up my weekend in beautiful Sedalia, MO, from the comfort of my own vehicle.
As you can tell, Sedalia, Missouri, is the perfect destination for a getaway — the wide array of historic architecture, exhibits, recreation, and culture means there is something for everyone. But don't take my word for it — it's in the Show-Me State after all — you'll just have to see it for yourself!